Ørsted Showcases Offshore Wind Career Paths in Ocean City
2020-02-25T13:00:00.0000000Z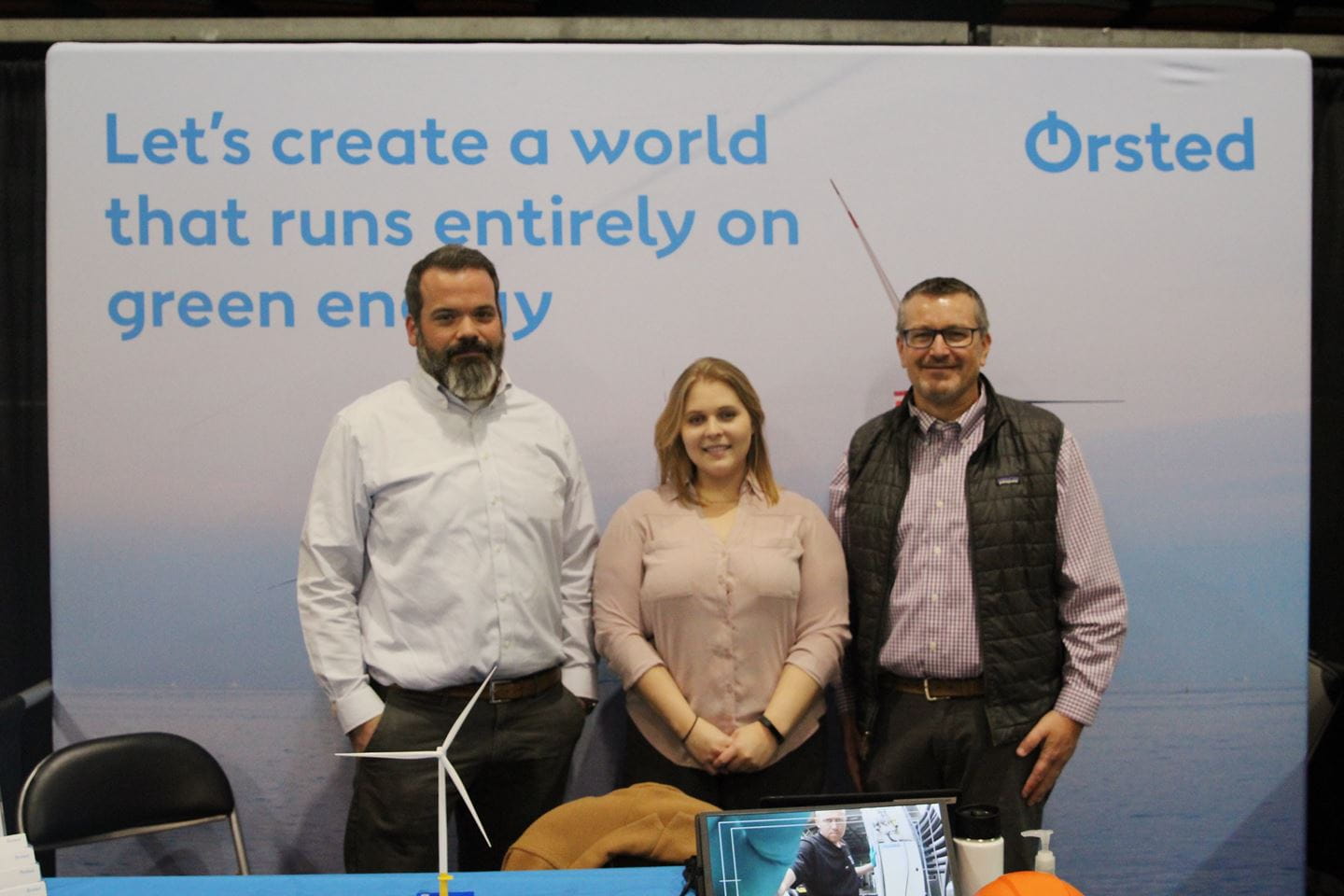 Ocean City, MD (February 25, 2020) – Ørsted, the world leader in offshore wind and the developer of the Skipjack Wind Farm, offered hands-on learning experiences about the offshore wind industry to 8th grade students February 27 at JA Inspire at the Roland E. Powell Convention Center in Ocean City.
"Offshore wind is a new American industry, and Ørsted is proud to be creating new jobs on Maryland's eastern shore," said Matt Drew, a Salisbury resident and Lead Sourcing & Onshore Facilities Manager for Ørsted. "As developer of the Skipjack Wind Farm, we were excited to show local students the many career paths they can pursue in Maryland's rapidly growing offshore wind industry. It is our hope that one day they are the next generation of workers operating and maintaining the Skipjack Wind Farm."
Ørsted's demonstration at JA Inspire featured model wind turbines and fans students could use to test how much energy turbines generate. Ørsted also featured industrial gear students could wear t simulate what an offshore wind operations and maintenance workforce wears. Ørsted was joined by Arcon Welding, a Salisbury-based small business that is developing an offshore wind training center.
JA Inspire is a coalition of educators and industry leaders, led by Junior Achievement of the Eastern Shore. The event offers hands-on career exploration opportunities to nearly 3,000 8th grade students from counties across the Eastern Shore (Worcester, Wicomico, Somerset, Dorchester, Caroline, and Talbot). Not all students receive career mentorship at home. JA Inspire offers students the opportunity to learn about careers from caring mentors in time to plan their high school coursework.
About the Skipjack Wind Farm: The Skipjack Wind Farm is a 120 megawatt offshore wind farm under development 19 miles off the Maryland-Delaware coast. The project will create thousands of jobs in the Delmarva region, including nearly 1,400 in Maryland, and generate enough clean energy to power 35,000 homes. Skipjack will establish an Operations and Maintenance Center in the Ocean City area, which will provide local jobs and economic benefit to the community. Learn more at www.skipjackwindfarm.com
About Ørsted U.S. Offshore Wind
Ørsted U.S. Offshore Wind delivers clean, renewable energy along the U.S. Eastern Seaboard. It operates the Block Island Wind Farm, America's first offshore wind farm, and has been awarded over 2,900 megawatts of capacity through six projects. It is jointly headquartered in Boston, Massachusetts and Providence, Rhode Island and employs more than 150 people. Learn more at www.orsted.com.
###