Ørsted Announces the Hiring of Mid-Atlantic Marine Affairs Manager
2020-05-11T13:00:00.0000000Z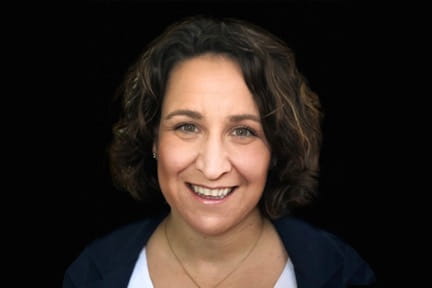 Annapolis, MD – Today, Ørsted U.S. Offshore Wind announced the hire of Elizabeth Kretovic to serve as its Mid-Atlantic Marine Affairs Manager. Kretovic recently retired from the National Oceanic and Atmospheric Administration (NOAA) after a 21-year career with the agency. Most recently she was the Deputy Hydrographer in NOAA's Office of Coast Survey.
"Elizabeth had a stellar career with NOAA and brings extensive offshore experience, knowledge and a passion for the ocean environment that we are excited to have here at Ørsted, she is a fantastic addition to our team" said John O'Keeffe Head of Marine Affairs U.S. for Ørsted.
In her role as Deputy Hydrographer, she managed NOAA's precision navigation program. This role saw her coordinate closely with the U.S. Coast Guard, U.S. Navy, U.S. Army Corps of Engineers and commercial maritime stakeholders. Kretovic's career with the NOAA saw her serve in several roles, including as a commanding officer for the NOAA ship Hi'ialakai where she led the ship on its longest deployment from homeport when the ship was at sea for 104 days. Kretovic also completed her Master of Science in maritime business management at the Massachusetts Maritime Academy in March of 2020.
"I'm thrilled to be joining Ørsted during such an exciting and promising time for the American offshore wind industry," said Kretovic.
With Kretovic's addition to the Marine Affairs team, she will bolster its Mid-Atlantic maritime community outreach efforts as Ørsted's Ocean Wind and Skipjack projects move closer to the construction phase. Ørsted's commitment to working with the entire maritime community, including the fishing industry, demonstrates how it has successfully built offshore wind farms across Europe to deliver clean energy and economic development to local communities.
About Ørsted U.S. Offshore Wind
Ørsted U.S. Offshore Wind delivers clean, renewable energy along the U.S. Eastern Seaboard. It operates the Block Island Wind Farm, America's first offshore wind farm, and has been awarded over 2,900 megawatts of capacity through six projects. It is jointly headquartered in Boston, Massachusetts and Providence, Rhode Island and employs more than 150 people.
About Ørsted
The Ørsted vision is a world that runs entirely on green energy. Ørsted develops, constructs and operates offshore and onshore wind farms, solar farms, energy storage facilities and bioenergy plants and provides energy products to its customers. Ørsted ranks #1 in Corporate Knights' 2020 index of the Global 100 most sustainable corporations in the world and is recognized on the CDP Climate Change A List as a global leader on climate action. Headquartered in Denmark, Ørsted employs 6,500 people. Ørsted's shares are listed on Nasdaq Copenhagen (Orsted). In 2019, the Group's revenue was DKK 67.8 billion (EUR 9.1 billion). Visit orsted.com or follow us on Facebook, LinkedIn, Instagram and Twitter.
For further information please contact:
Media Relations
Gabe Martinez
Ørsted North America
Gamar@orsted.com
978-447-2301