Ørsted Hires Environmental Leader Chris Bason to Lead Delaware Stakeholder Engagement
2022-10-17T13:00:00.0000000Z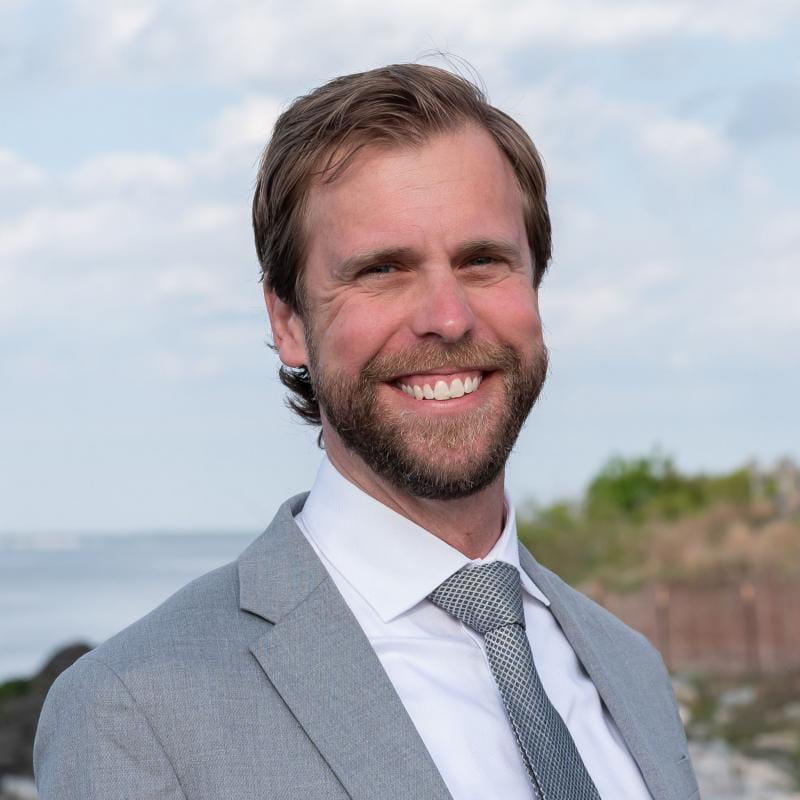 Annapolis, MD – Ørsted, a U.S. clean energy leader, today announced a new hire reflecting its commitment to community engagement and environmental leadership in Delaware.
Ørsted has hired Chris Bason to serve as Stakeholder Engagement Lead in Delaware. Bason, a respected environmental voice in Delaware, will be responsible for developing and implementing external engagement strategies in support of Skipjack Wind and will represent Ørsted to local communities, businesses, and elected officials.
"During his successful tenure as a nonprofit executive, Chris consistently demonstrated a deep appreciation for the value of public engagement and community partnerships," said Brady Walker, Head of Government Affairs & Market Strategy for Maryland and Delaware. "Chris is an excellent choice to lead our Delaware efforts because he shares Ørsted's commitment to translating Skipjack Wind's economic and environmental benefits into tangible improvements for Delawareans."
Prior to joining Ørsted, Bason served for 18 years with the Delaware Center for the Inland Bays in Sussex County. He served as the organization's science coordinator, and then spent ten years as its Executive Director. During his tenure, the Center expanded greatly through successful policy achievements, environmental monitoring, ecological restoration, conservation, and fundraising. Chris led the Center's development of a comprehensive State of the Bays report, revised the Comprehensive Conservation and Management Plan for the Inland Bays, developed legislation to launch Delaware's shellfish aquaculture industry, and created successful initiatives for land conservation, reforestation, shoreline protection, and citizen-science participation.
"How we produce our energy has the biggest impact on the health of our environment," Bason said. "I share Ørsted's vision of a world run entirely on green energy and I'm thankful for the unique opportunity to be part of team bringing a new industry to Delaware."
A native of New Castle, Bason has lived in Ocean View since 2004 with his wife and two children. He earned a bachelor's degree in Agriculture from the University of Delaware and master's degree in Biology from East Carolina University. Prior to joining the Center for the Inland Bays, Chris participated in wetlands research and management while working for The Nature Conservancy, the US Army Corps of Engineers, and East Carolina University.
Skipjack Wind is 966-megawatt offshore wind project off the Maryland-Delaware coast that will create thousands of local jobs and generate enough clean energy to power nearly 300,000 homes in the region. Learn more at www.skipjackwind.com.
About Ørsted
A global clean energy leader, Ørsted develops, constructs, and operates offshore and land-based wind farms, solar farms, energy storage facilities, and bioenergy plants. Ørsted is the only energy company in the world with a science-based net-zero emissions target as validated by the Science Based Targets initiative. Four years in a row, the company was ranked the world's most sustainable energy company by Corporate Knights.
In the United States, the company has approximately 600 employees and a growing portfolio of clean energy assets and partnerships that includes offshore wind energy, land-based wind energy, solar, storage technologies and e-fuels. A leader across the renewable energy sector in the United States, Ørsted holds the top position in offshore wind energy with approximately 5 gigawatts in development and operates America's first offshore wind farm, located off the coast of Block Island. Ørsted has a total U.S. land-based capacity of 5 gigawatts across wind, solar, storage technologies and e-fuels. To learn more about the Ørsted U.S. business, visit us.orsted.com or follow the company on Facebook, Instagram, and Twitter (@ØrstedUS).
For media inquiries:
Henry Fawell, Campfire Communications
###