Ørsted Named Maryland Manufacturing Champion by the Regional Manufacturing Institute
2022-11-18T18:24:01.0000000Z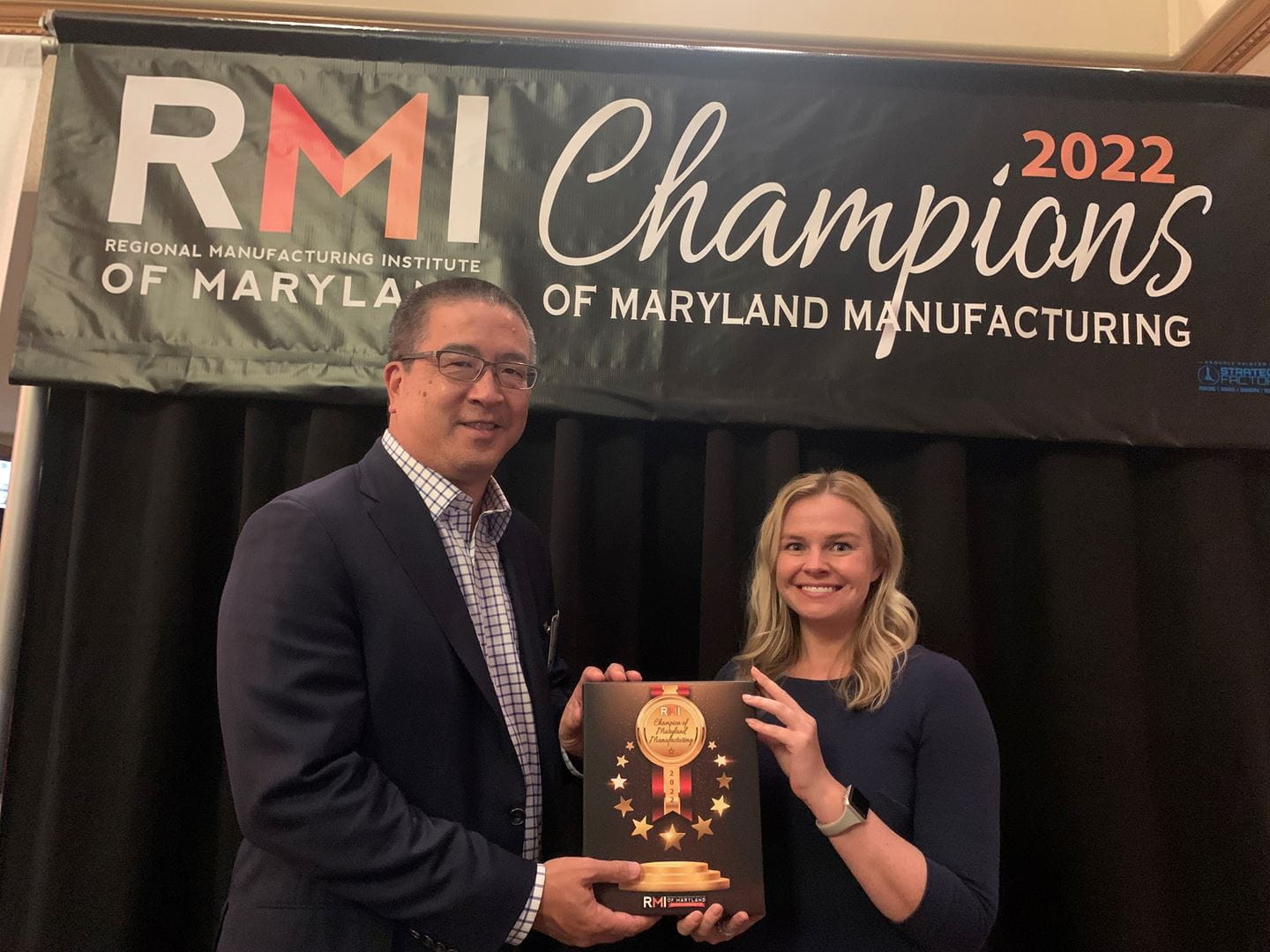 Annapolis, MD – Ørsted, a U.S. clean energy leader, is pleased to be named a Champion of Maryland Manufacturing by the Regional Manufacturing Institute (RMI) for its landmark agreement with Crystal Steel Fabricators. Ørsted accepted the award at RMI's awards dinner November 17.
Ørsted is developing Skipjack Wind, a 966-megawatt offshore wind project off Maryland's coast that will create thousands of local jobs, enable $735 million in economic investment in Maryland and power nearly 300,000 homes with renewable energy.
As part of Skipjack Wind's development, Ørsted announced a landmark manufacturing agreement to purchase $70 million in prefabricated steel components from Crystal Steel Fabricators, a minority owned steel manufacturing firm in Federalsburg, Maryland.
With Ørsted's investment, Maryland steel workers will fabricate steel components for offshore wind farms that will deliver clean energy to at least 1.5 million American homes.
Crystal Steel will add 14,000 square feet to its facility and hire up to 50 local workers, including welders, fitters, and CNC machine operators. Crystal Steel will manufacture steel elements that will be assembled into boat landings, ladders, platforms, railings, and grating that will ultimately be added to wind turbine foundations.
Crystal Steel will complete its new facility in 2022. Final assembly of components will occur at Tradepoint Atlantic, demonstrating that Ørsted's investment creates good-paying jobs across Maryland.
"We are honored to receive this important award from the Regional Manufacturing Institute," said Brady Walker, Head of Government Affairs & Market Strategy for Maryland and Delaware. "As we build a new American industry in Maryland, Ørsted is ensuring that Maryland steel workers and minority-owned small businesses play a central role in the state's transition to sustainable energy."
Learn more about Skipjack Wind at www.skipjackwind.com.
About Ørsted
A global clean energy leader, Ørsted develops, constructs, and operates offshore and land-based wind farms, solar farms, energy storage facilities, and bioenergy plants. Ørsted is the only energy company in the world with a science-based net-zero emissions target as validated by the Science Based Targets initiative. Four years in a row, the company was ranked the world's most sustainable energy company by Corporate Knights.
In the United States, the company has approximately 600 employees and a growing portfolio of clean energy assets and partnerships that includes offshore wind energy, land-based wind energy, solar, storage technologies and e-fuels. A leader across the renewable energy sector in the United States, Ørsted holds the top position in offshore wind energy with approximately 5 gigawatts in development and operates America's first offshore wind farm, located off the coast of Block Island. Ørsted has a total U.S. land-based capacity of 5 gigawatts across wind, solar, storage technologies and e-fuels. To learn more about the Ørsted U.S. business, visit us.orsted.com or follow the company on Facebook, Instagram, and Twitter (@ØrstedUS).
Media inquiries:
Henry Fawell, Campfire Communications
###