Ørsted Proudly Serves as Title Sponsor for Maryland League of Conservation Voters Changemakers Event
2023-10-06T15:00:00.0000000Z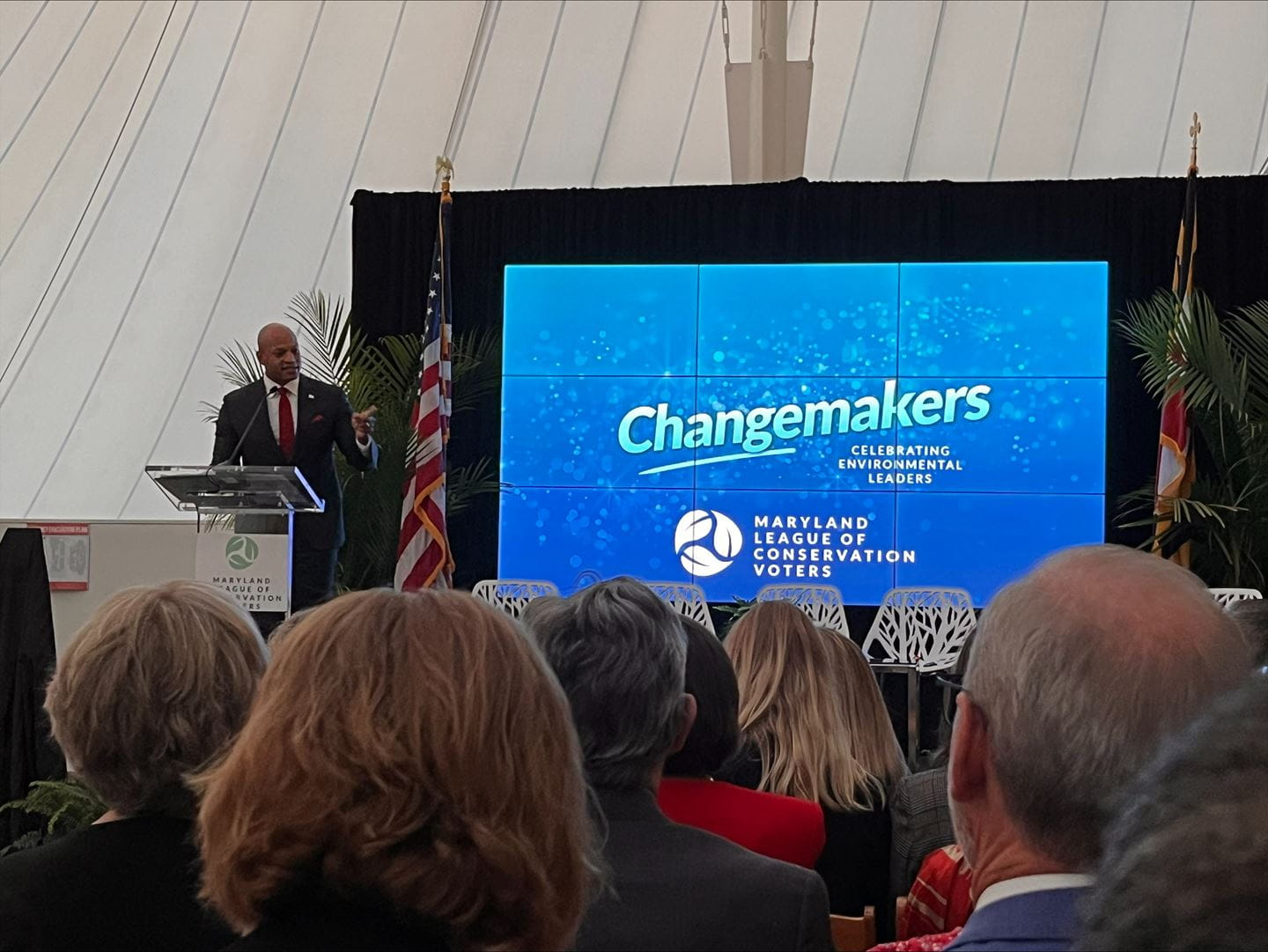 BALTIMORE, MD (October 6, 2023) – Ørsted, a U.S. clean energy leader, proudly served as Title Sponsor for the Maryland League of Conservation Voters (Maryland LCV) 2023 Changemakers event in Baltimore on October 5. This marks the third consecutive year that Ørsted served as co-sponsor of the event, which brings together more than 300 elected representatives, business leaders, and environmental advocates to celebrate Maryland's advances toward environmental sustainability.

"Ørsted commends the Maryland LCV for its leadership in securing cleaner water, healthier air, and climate-resilient communities for Marylanders," said Maddy Voytek, Head of Government Affairs and Market Strategy in Maryland. "At Ørsted, we believe a clean energy future connects us all, and we look forward to working with the Maryland LCV, policymakers, and Maryland residents to create a thriving clean energy economy, delivering good-paying jobs across the state."

Ørsted is developing Skipjack Wind, a 966-megawatt offshore wind project that will create thousands of jobs in Maryland, power nearly 300,000 homes with renewable energy, and help the State achieve its clean energy goals.

Ørsted has made significant offshore wind supply chain commitments in Maryland, including:
A steel pre-fabrication agreement with Crystal Steel Fabricators in Federalsburg, creating approximately 50 jobs
An Advanced Foundation Component Center and port upgrades at Tradepoint Atlantic, creating approximately 140 jobs
A zero-emissions offshore wind operations and maintenance facility in west Ocean City
STEM education and workforce grants to ensure the industry's immense opportunities are available equitably and sustainably.
"We are proud to partner with Ørsted to bring together advocates from across the state who share our commitment to Maryland's clean energy future," said Kim Coble, Executive Director of Maryland LCV. "Ørsted's commitment to building clean energy projects that benefit both people and nature is a model for the industry and makes them a perfect partner for our Changemakers event. We look forward to a continued partnership with Ørsted as they help Maryland reach its clean energy goals."

About Ørsted 

A global clean energy leader, Ørsted develops, constructs, and operates offshore and land-based wind farms, solar farms, energy storage facilities, and bioenergy plants. Ørsted is the first energy company in the world with a science-based net-zero emissions target as validated by the Science Based Targets initiative.   

In the United States, the company has approximately 700 employees and a growing portfolio of clean energy assets and partnerships that includes offshore wind energy, land-based wind energy, solar, storage technologies and e-fuels. A leader across the renewable energy sector in the United States, Ørsted holds the top position in offshore wind energy with approximately 5 gigawatts in development and operates America's first offshore wind farm, located off the coast of Block Island. Ørsted has a total U.S. land-based capacity of 5 gigawatts across wind, solar, storage technologies and e-fuels. To learn more about the Ørsted U.S. business, visit us.orsted.com or follow the company on Facebook, Instagram, and Twitter (@ØrstedUS).